M&M International Solenoid Valves
The extensive M&M International range of solenoid valves are manufactured in Italy to very high standards. Their robust construction and use of high quality materials make the valves suitable for a wide array of industrial applications providing reliability, high performance and a long life.
The valves are available in sizes 1/8″ to 2″ with various body and seal material options enabling complete customisation for specific applications and media. From process and general purpose applications or pneumatic control and automation to high pressure and steam applications M&M International have the solution.
Large UK stock holding
We stock the complete range of M&M solenoid valves and spare parts in the UK and can offer next day delivery in most cases.
Technical assistance
For technical advice and assurance contact our experienced team of engineers who will look at your application and requirements in detail to ensure that you are using the most suitable valve solution.
Bespoke solenoid valve solutions
M&M International UK Ltd are not just a stockist of valves. Our highly skilled engineers can design complete bespoke solutions to meet specific application requirements. Our portfolio includes specially designed bodies, manifold solutions and solenoid valves for extreme conditions.
Contact us on 01234 855888 and speak to a member of our helpful team.
Alternatively send an email to: sales@mmint.co.uk or
Click Here To Complete A Technical Enquiry Form
---
General Purpose Solenoid Valves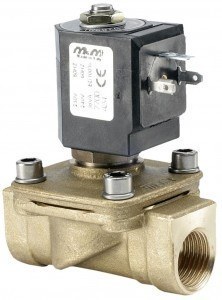 Available in sizes ranging from 1/8″ to 2″ in pressures varying from 0 to 25 bar. General purpose Solenoids are available in Direct Acting, Assisted Lift, Pilot Operated and Latching options.
View Range

---
Aggressive Fluids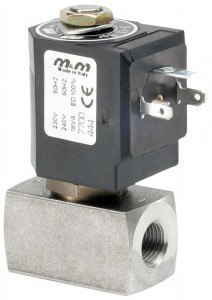 Solenoids for Aggressive Fluids are available in 1/8″ to 1″ in pressures varying from 0 to 30 bar. Aggressive Fluid Solenoids are available in Direct Acting and Pilot Operated options.
View Range
---
Steam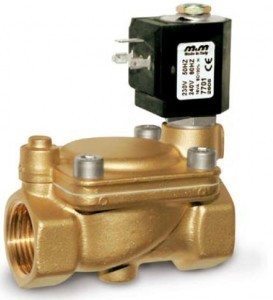 M&M Solenoids for Steam applications are available in sizes ranging from 1/8″ to 1″ in pressures varying from 0 to 9 bar. Steam Solenoids are available in Direct Acting and Pilot Operated options.
View Range
---
Automation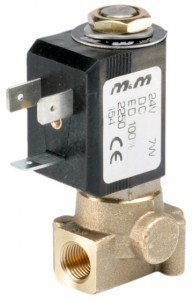 Solenoid Valves for automation purposes are available in sizes ranging from 1/8″ to 1/2″
in pressures varying from 0 to 30 bar. Automation Solenoids are available for Direct Acting operations.
View Range
---
Compressed Air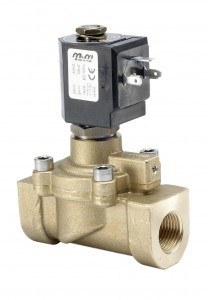 Compressed Air Solenoid Valves are available in sizes ranging from 1/8″ to 3/4″ in pressures varying from 0 to 25 bar. Compressed Air Solenoids are available in Direct Acting and Pilot Operated options.
View Range

---
High Pressure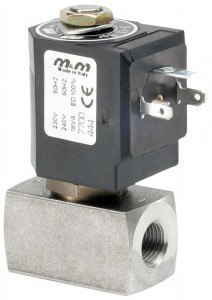 M&M Solenoids for High Pressure applications are available in sizes ranging from 1/8″ to 3/4″ in pressuressvarying from 0 to 200 bar. High Pressure Solenoids are available in Direct Acting and Pilot Operated options.
View Range

---
Chemical Industry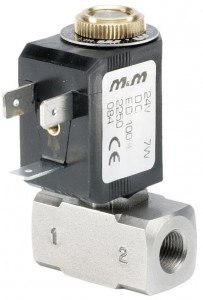 M&M provides Solenoids for the Chemical Industry and are available in sizes ranging from 1/8″ to 1/4″ in pressures varying from 0 to 24 bar. Chemical Industry Solenoids are available for Direct Acting operation.
View Range

---
Dry Armature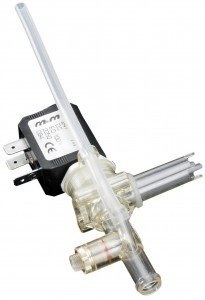 Dry Armature Solenoid Valves are available with a vent pipe length of 85mm
for low pressure operations from 0 to 0.3 bar. Dry Armature Solenoids are available for Direct Acting operation.
View Range

---
Vacuum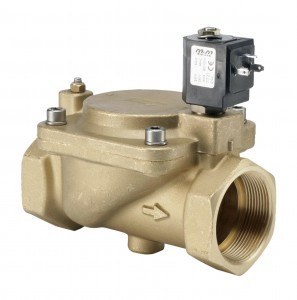 Solenoid Valves for Vacuum solutions are available in sizes ranging from 1/8″ to 2″
in Normally Open & Closed positions. Vacuum Solenoids are available in Direct Acting & Pilot Operated options.
View Range
---
General Purpose Solenoids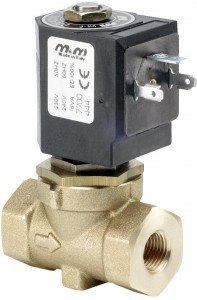 Steam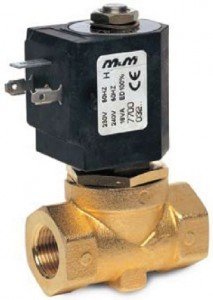 Automation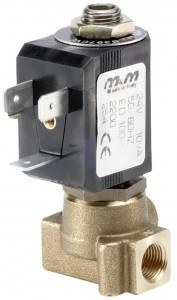 Compressed Air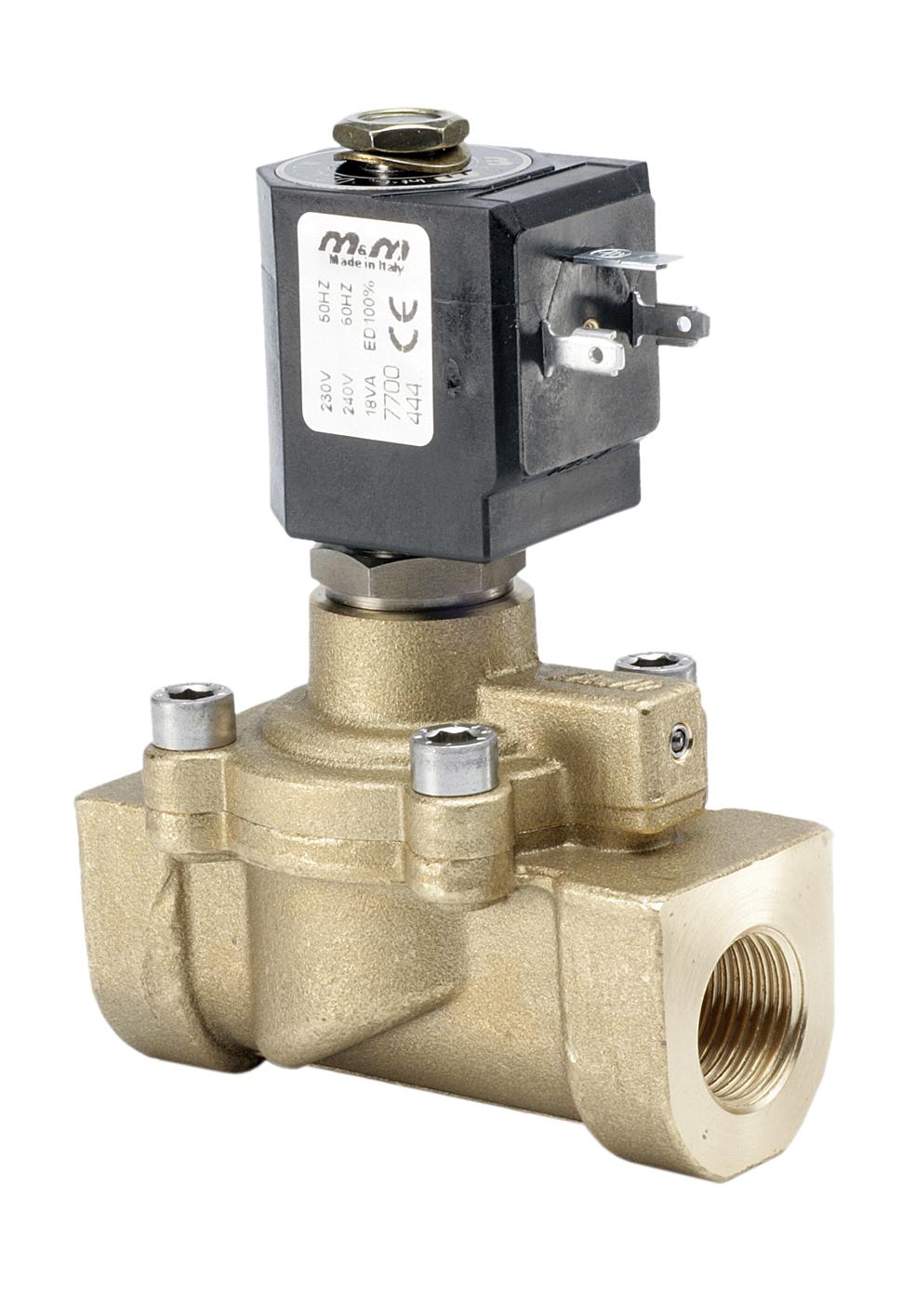 High Pressure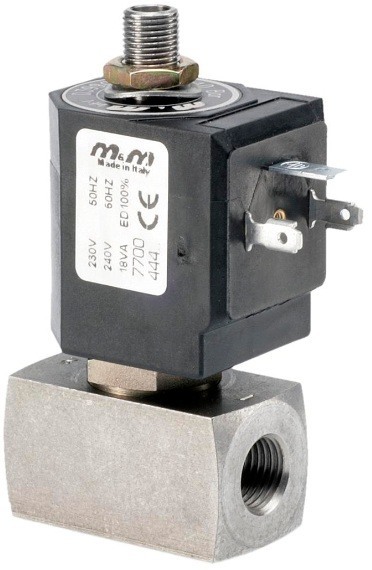 Aggressive Fluids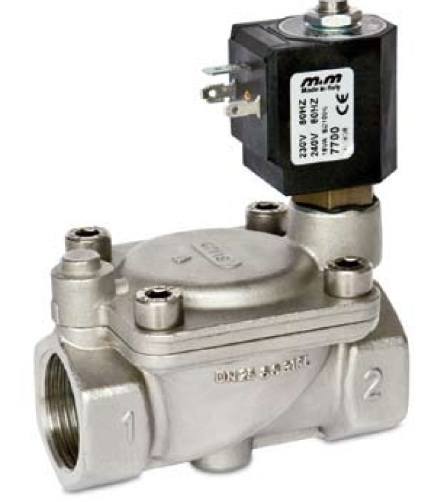 Chemical Industry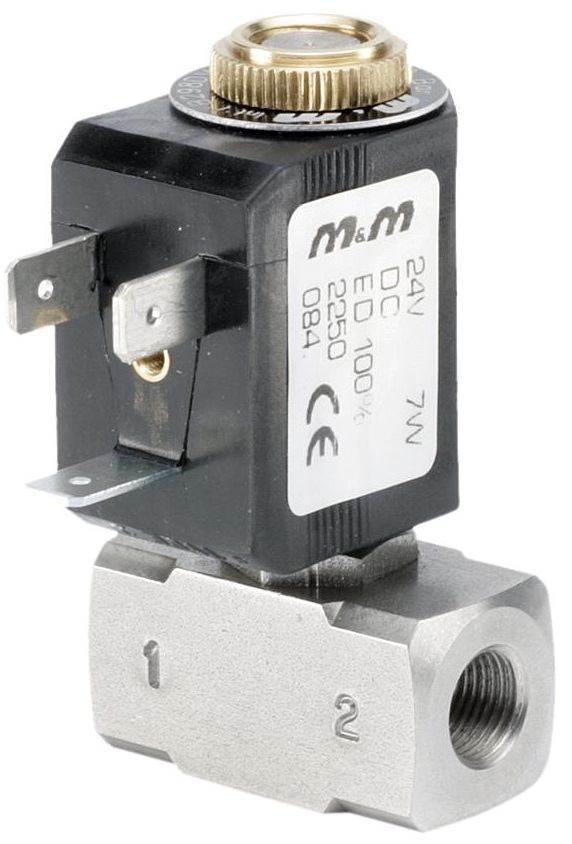 Dry Armature