Pneumatic Modulating Piston Valves for regulating flow control
---
The most effective means of regulating the flow rate of a liquid, gas or vapour is to use a modulating valve.
This could be controlled electrically or pneumatically, the M&M modulating piston valve is a very effective electro-pneumatic solution.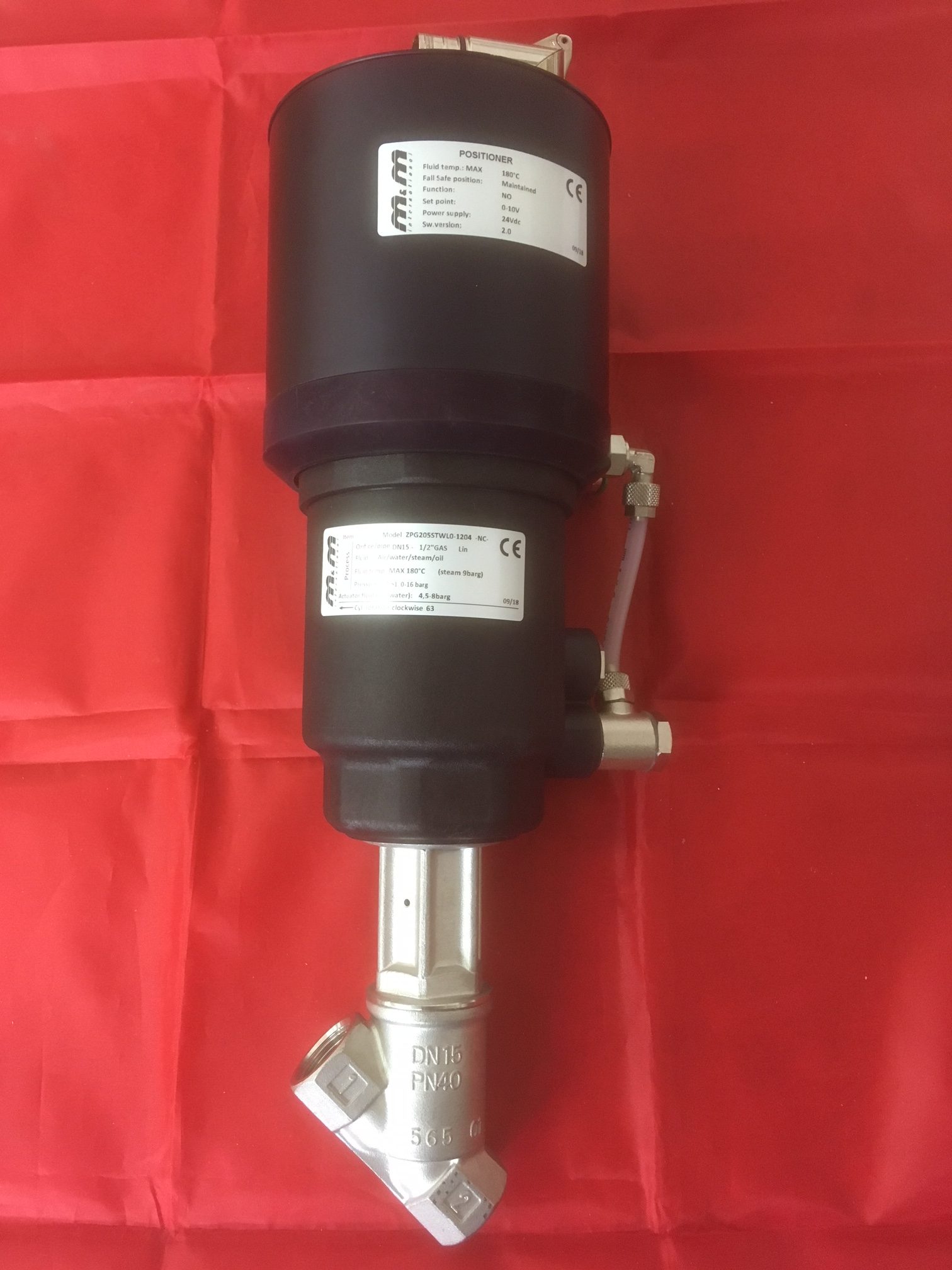 Based on the design of the standard on/off stainless steel pneumatic angle seat piston valve the modulating piston valves utilise a self adjusting electro-pneumatic positioner module to efficiently regulate the valve position relative to an electrical control signal of either 4-20mA or 0-10v combined with a pilot air supply and a 24vDC voltage.
To achieve the desired flow regulation characteristic the main sealing plug is profiled enabling a completely linear or exponential flow (or Equal Percentage) curve.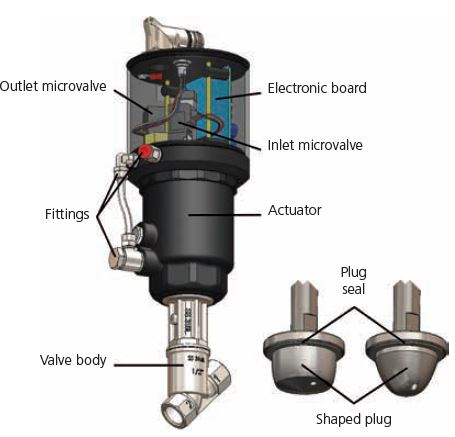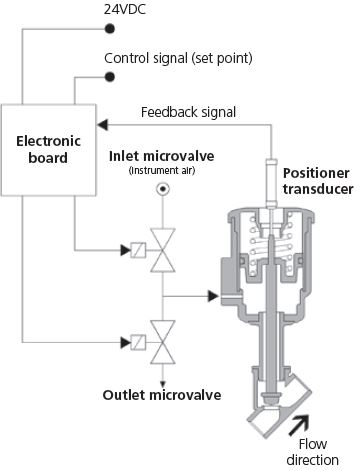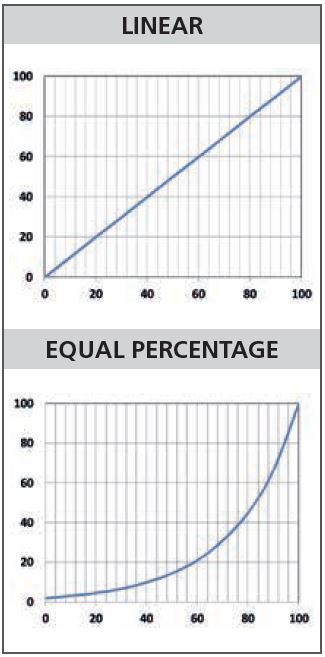 The valve operates fast and is able to continuously modulate unlike an electric solution which has to allow for motor cooling, motor overrun and is much slower to operate. The result of this is considerably more accurate flow regulation and it can handle complete shut-off in a fraction of a second.
The valve is available in various sizes from DN15 through to DN50 with a number of options available such as 'closed' or 'maintained' fail safe and normally open or normally closed functionality.
It can also be supplied with a range of body connections such as threaded, flanged, butt weld and clamp.
By using high quality materials such as stainless steel and the durable material PEEK for the main seals it is possible to achieve a very high performance at temperatures up to 180˚C making it ideal for use with steam.
Advantages of the M&M modulating piston actuated valve
• Highly durable and reliable design
• Fast acting for accurate regulation.
• Linear or equal percentage flow characteristic
• Factory configured for the specific application
• High temperature rating, making it ideal for use with regulating steam flow.
• 0-10v or 4-20mA industry standard control signals
• Low air consumption {in comparison with an actuated rotary valve of equal size}.
• Self adjusting positioner as standard
• Configurable fail safe position
• Very simple to install and set up.
• Exceptional life cycle.
• Supplied complete with the necessary connector
• Available for sizes DN15, 20, 25, 32, 40, 50
• Made in Italy to exceptionally high standards
---
For further details or to speak with one of our engineers about M&M International valves or the modulating piston valves from this blog, please contact our technical team:
Telephone: 01234 855888
Email: sales@mmint.co.uk