Technical assistance
For technical advice and assurance contact our experienced team of engineers who will look at your application and requirements in detail to ensure that you purchase the most suitable valve solution.
Contact us on 01234 855888 and speak to a helpful member of our team.
Alternatively send an email to: sales@mmint.co.uk or
---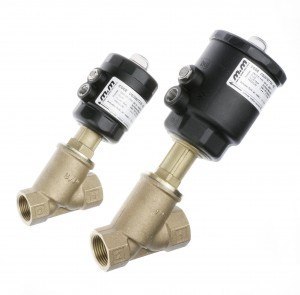 Bronze Angle Seat Piston Valves
The M&M International pneumatic angle seat piston valve is fast becoming the industry standard piston valve for water and steam applications due to its high quality, reliability and competitive prices. The valves feature stainless steel and bronze bodies with 180 degrees C PTFE seals as standard. Available with optional 4-20mA or 0-10v modulating control. Also available with 200 degrees C seals, manual override, switch-box, stroke inhibitor and connections in flanged, RJT Tri-clamp & weld.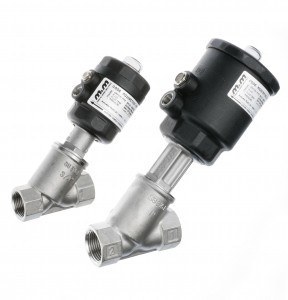 Stainless Steel Angle Seat Piston Valves
The M&M International Stainless Steel Angle Seat Piston Valve is compliable with ATEX certification . The new stainless steel actuator is fully compliant with ATEX 2GD and is available in sizes 1/2″ to 2″ in normally open, normally closed and double acting configurations with 63mm and 90mm actuator sizes.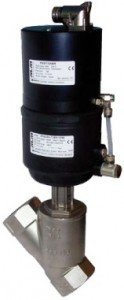 2/2 WAY Proportional Pneumatic Piston Valve
Linear manner relative to a control signal of either 0-10V or 4-20mA. A feedback signal is provided in order to continuously adjust the position of the piston to provide the required flow rate. The valve gives the user the benefit of a precise control of flow rate with the minimum of air consumption with the same broad range of sizes, orifices and materials from the M&M piston valve range.The piston valve has a IP65 protection and is available from sizes ½" to 2″ in normally closed fail safe position. Temperature range is -10°C to +140°C with an option of +180°C.The M&M proportional pneumatic piston valve is an analogue proportional device.
M&M Manual Angle Seat Valve
The M&M manual angle seat valve is made to the same high standards as the M&M piston valve and can be used to manually control or shut-off liquid, gases, steam and aggressive media.
The manual angle seat valve is available from 1/2″ to 2″ with bodies in stainless steel and bronze with seals in PTFE TFM1600. The valve is available with various connections including threaded, flanged, tri-clamp, butt weld and socket weld.