M&M International….. not your usual solenoid valve manufacturer
M&M International….. not your usual solenoid valve manufacturer
Although M&M International are world recognised manufacturers of general purpose process solenoid valves we are also specialists in developing bespoke valve solutions.
Over the years we have designed completely unique solenoid valve solutions for a multitude of specialist customers such as: manufacturers of drinks machines, medical autoclaves, automotive industry, steam iron manufacturers, car wash equipment manufacturers, chemical dosing companies, even oxygen equipment manufacturers…… the list is almost endless. Â  We pride ourselves on our ability to understand the customers requirements and work alongside them to develop and eventually manufacturer the right valve solution for the specific application.
The M&M International factory in Bergamo Italy is frequently manufacturing smaller quantities of bespoke valves such as special bodies or manifolds, even special coils and seals. Â M&M is in fact one of the few Italian valve manufacturers who actually make their own coils and components. Â The flexible approach is highly advantageous when working on special solenoid valve projects.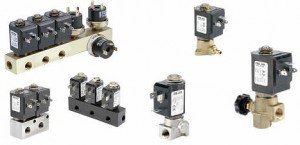 If you have a specific valve requirement please contact our engineers to discuss the application, we may be able to provide you with exactly the right solution.
Tel: Â 01234 855888
E: Â  Â  sales@mmint.co.uk