Hydrosaunas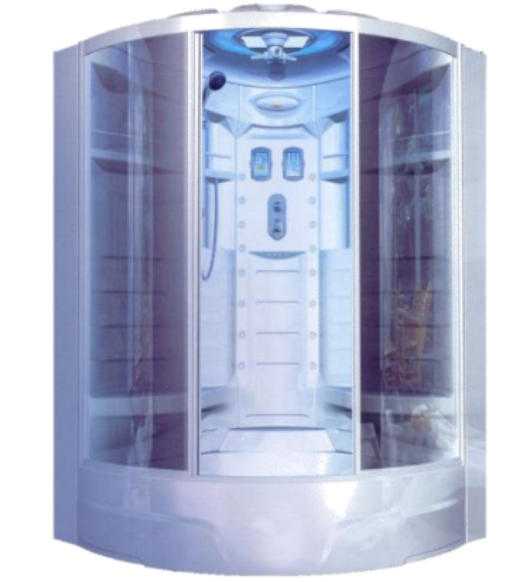 Space designed for body treatment. It combines all the functions of the bath and shower areas in a single structure: hydromassage, hydro shower, lymph drainage, plantar massage and steam sauna can be set by a control panel.
The panel is installed inside the cabin and allows the user to choose among various combinations of functions, adjusting also temperature and time.
Besides being equipped with accessories like stereo radio, telephone and clock, multifunction showers possess safety and hygiene systems like automatic disinfection and drain system.
Construction Diagram of the System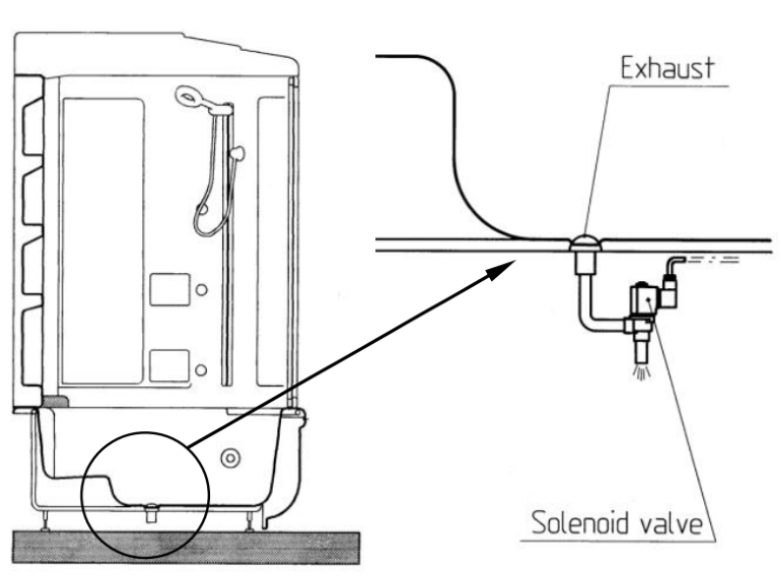 Solenoid Valve Application
View our full range of Solenoid Valves
The solenoid valve connected to the exhaust carries out the automatic function of the drain system: at the end of each program the control panel operates the solenoid valve, which lets out the water inside the bath.
The outflow is followed by an automatic cleaning that removes any stagnation or deposits of water in the system, thus preventing limestone from forming.
Solenoid Valves Used

You can buy M&M International Solenoid Valves online through the V-Flow Solutions web shop
The solenoid valve recommended for this application is a vending valve because the exhaust is not under pressure.
Please note that solenoid valves with plastic bodies have been popular for a while in this field.
If you would like to speak to a member of our technical team regarding the solenoid valves above, or to create a bespoke unit for your application call us on 01234 855888 or send us an email