Media Preparators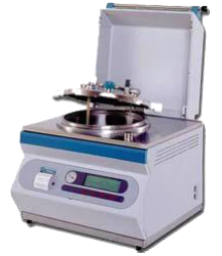 Automatic equipment for preparing Agar, a sterile nutritive soil used to grow bacteria.
Agar is used in microbiological analyses of drugs, cosmetics and food. Food contamination by pathogenic micro-organisms is one of the major problems faced by the food industry.
Biochemical analyses detect contaminations in a short time. Samples of products to be analysed are filtered and distributed on Petri plates containing nutritive soil favouring the reproduction of bacteria.
When the reproduction does not take place in the scheduled times, the product can be marketed.
Construction Diagram Of The System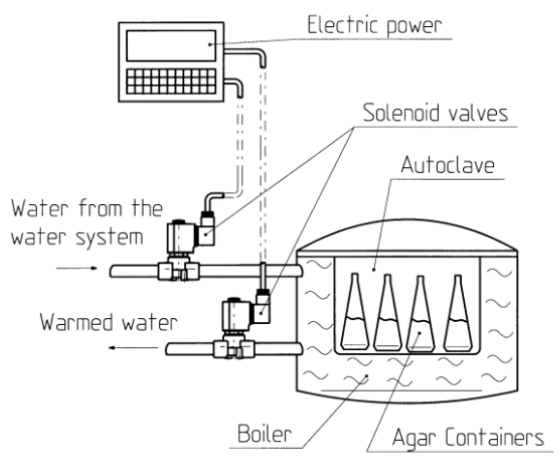 Solenoid Valve Application
View our full range of Solenoid Valves
The media preparator carries out various operations: mixing, warming, sterilizing, cooling, are done in a single container, where thermolabile substances are also added.
Two solenoid valves are used in the sterilization circuit, operated by a head control panel.
With the first solenoid valve cold water is taken from the water system and let into the system.
When Agar has been dosed on the plates for growing bacteria, water that has warmed up during treatment is exhausted through the second solenoid valve.
Solenoid Valve Used

You can buy M&M International Solenoid Valves online through the V-Flow Solutions web shop
The type of solenoid valve recommended for this application is quite robust and has a f 5,5 mm main orifice.
This large orifice ensures an extremely high flow rate with a performance of 3,5 bar, more than enough to manage the pressure of water from the water system, usually delivered between 2 and 3 bar.
If you would like to speak to a member of our technical team regarding the solenoid valves above, or to create a bespoke unit for your application call us on 01234 855888 or send us an email